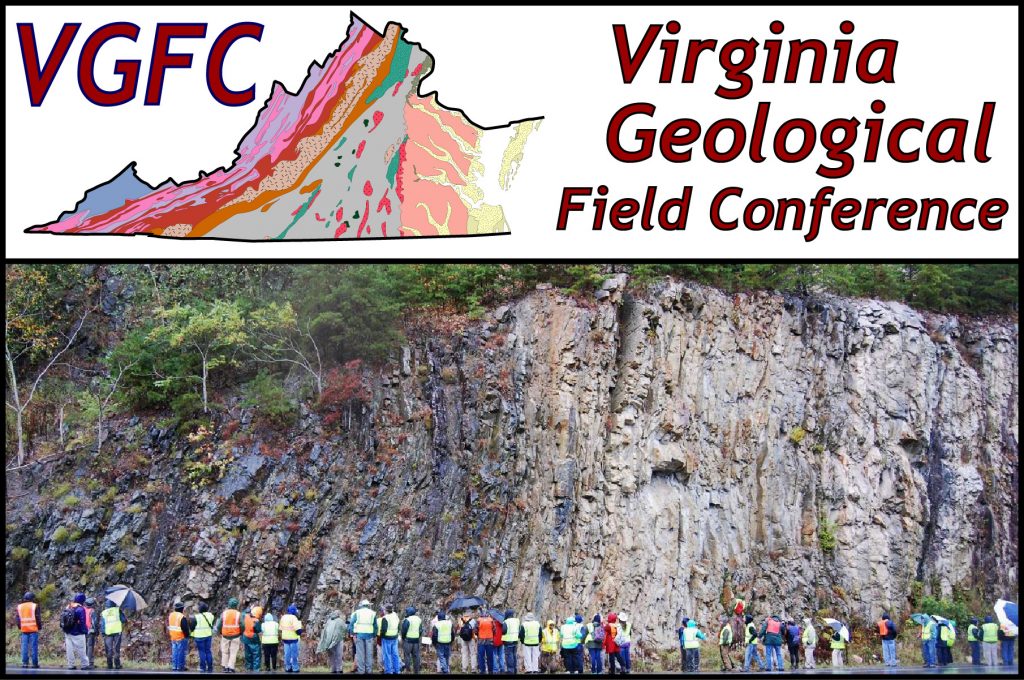 The Commonwealth of Virginia encompasses five physiographic provinces, and contains a wide variety of igneous, sedimentary, and metamorphic rocks that range in age from the Proterozoic to the present. Few states can match Virginia's geological diversity. The Virginia Geological Field Conference is an annual gathering that highlights recent geological research in the Commonwealth.  The Conference is a one- to two-day event that takes place in the Fall. The location changes from year-to-year, and typically follows a four-year rotation with trips in the Valley & Ridge/Plateau, Blue Ridge, Piedmont, and Coastal Plain. Attendance ranges from 75 to 125 people and includes a broad array of attendees (from professionals and amateurs to students) and is open to all.
2023 VGFC, October 27 – 29th 
Arthur Merschat, U.S. Geological Survey   
Costs- Both Full Day Saturday and 1/2 day Sunday trip: Professional $150, Student $75
Just the Full Day Saturday trip: Professional $110, Student $55
Lodging and Meals: Bunkhouse space and rooms, as well as family-style meals, are available at the Blue Ridge Discovery Center. HERE is the link to their booking page. Once at that page you'll need to use the password- VGFC to further access and reserve space.